Automotive
Color Line offer terminal and short sea service for new cars from Kiel to Oslo.
Cut your lead time and cost.
Major road and rail access to terminal in Kiel
Dedicated receival area for new cars
Daily regular departures, with 21 hours transit
Stowage on dedicated car deck for new regular cars and SUV passenger cars
Customs clearance service prior to arrival Oslo
Dedicated secure storage area at terminal in Oslo with 2-3 loading bays
Easy and direct road access to (E18) from our Oslo terminal
Strict Damage Prevention and Cargo Handling Processes in place
Light PDI services can be provided in Oslo
Color Line can in addition offer transport service for unaccompanied used cars on all our routes. Such cars need to be self-propelled.
Shipment of used and/or unregistered vehicles will not be accepted for shipment if containing loose items. Color Line should have full access to the vehicle for inspection purposes
Fuel level of same vehicle to be max 1/3 full at the time of shipment
Exceptions can be made for vehicle related loose items. Such items should be specified at the time of booking, as well as declared on shipment and custom documents.
Above condition applies for single vehicle shipments as well as for multi vehicle shipments transported on a car transporter.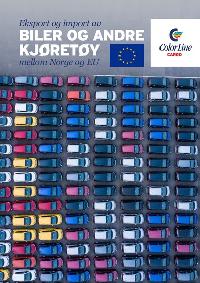 Eksport og import av biler og andre kjøretøy mellom Norge og EU
Les mer